Setup and Manage Right from Your Mobile Device
AC1200 Dual-Band Wireless Router – Get your router up and running in less than five minutes—without relying on your desktop PC. Simply run the setup wizard from your mobile phone and you're on the fast track to wireless Internet support for all your favorite networked devices. Plus you can manage your router's Internet connection and WiFi settings with our handy mobile app, ONE Connect.
Faster WiFi, Stronger Signals
AC1200 Dual-Band Wireless Router – Upgrade your WiFi with the latest 802.11ac technology. Stronger 802.11ac signals provide up to four times faster speed than traditional 802.11n technology—and better WiFi coverage, too.
Connect Up to 64 Devices, Interference-Free
AC1200 Dual-Band Wireless Router – Simultaneously connect up to 64 devices to NBG6604's powerful WiFi network. Pesky neighboring WiFi interference? Not a problem! In addition to the powerful 2.4 GHz WiFi network, the NBG6604 can also create a fast interference-free 5 GHz WiFi network that's ideal when bandwidth is in high demand, such as high-definition streaming or transferring large data files.
Four Ethernet LAN Ports, More Performance, More Devices
AC1200 Dual-Band Wireless Router – Connect up to four networking devices for fast Ethernet performance. It's ideal for desktop computers, laptops, Smart TVs, printers and more.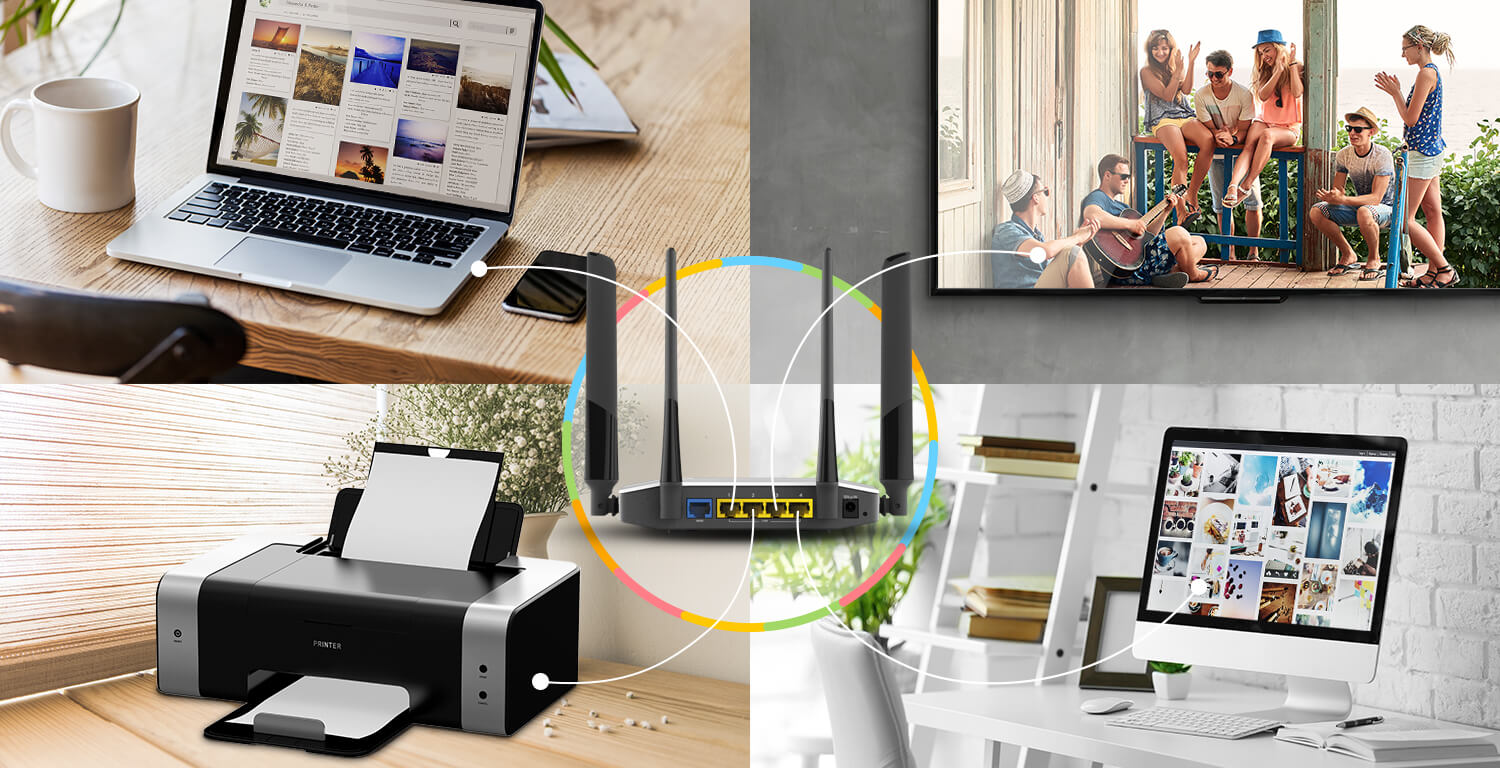 Application Diagram